When planning travel to a remote and challenging destination, many factors need to be considered. Our extra attention to detail and seamless operations on the ground ensure that you will have a memorable tour experience. All our tours in Bhutan are accompanied by an experienced local leader who is highly trained and knowledge able that they can share a passion for the region in which they work, and a desire to share it with you. Most importantly, our adventures have always sought to benefit the local peoples we interact with, safeguard the ecosystems we explore and contribute to the sustainability of travel in the regions we experience.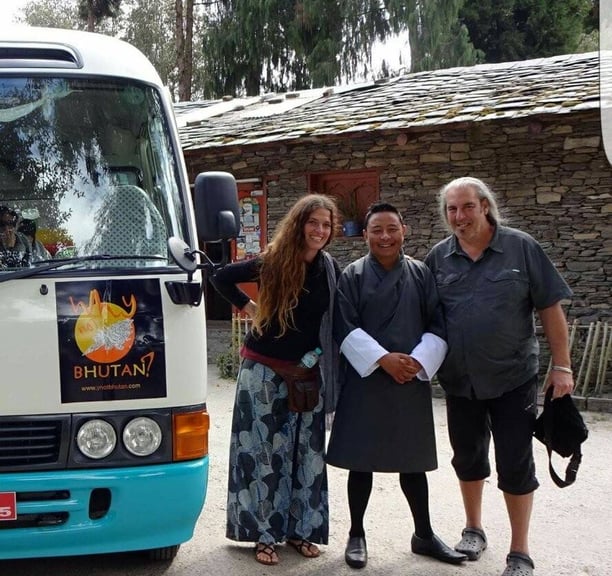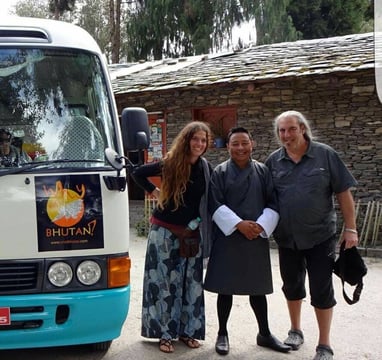 The owner and main guide of Why Not Bhutan Tours and Treks, Lhap Tshering along with his wife Sonam Deki, have been in the hospitality and tourism industry for close to 20 years providing top notch services to tourist from across the globe. In 2005 they launched Why Not Bhutan Tours and Treks and have served hundreds of travelers ranging from Cultural and Festival Tours, Mountain Trekking as well as Home, Heritage and Farm House Stays to name a few. Lhap is certified and has experience in the famed "Snow Man Trek" known as one of the most difficult treks of the world. Their decades of experience along with the very positive feedback from guests assures you will have the very best adventure possible with Why Not Bhutan.

Not sure what you want to experience? No problem! They would love to work with you to customize your trip. The guides are steeped in the history and knowledge of all of the places you visit and will be able to tell you all about the lore and significance of each stop.

Please use the "Contact Us" form to start planning your trip!
How can I begin to describe my time with Poveda... It was simply life-changing! I always imagined that Bhutan would be a breathtaking destination, but thanks to Poveda, I was able to not just experience the culture, but have once-in-a-lifetime memories. I got so much more than I ever anticipated from my holiday.

- Alice Bloomberg
We've been obsessed with exploring this island for several years - let us show the best we've found! Contact us so we can help you organize a memorable stay at one of the most magical places on the planet!
Call us : +975 08271650
Email: ynotbhutan@gmail.com